Overview
EGAP's Learning Days workshops aim to build experimental social science research capacity among principal investigators (PIs) in the Global South. The Learning Days workshops offer a combination of design clinics, research presentations, guided work with statistical analysis software, and topical lectures. Typically, sessions have covered topics such as randomization, causal inference, hypothesis testing and more–all with the purpose of supporting participants as they develop their own research designs throughout the week.
By sharing rigorous research methods with workshop participants, the Learning Days serve to identify and build researcher networks in the Global South, as well as create productive connections between EGAP members and researchers around the world. EGAP typically partners with local academics or institutions to plan each event. Coordination, instruction, and oversight for the Learning Days are provided by EGAP's Trainings & Methods Co-Directors as well as various EGAP members and staff.
For additional information on the motivation behind the workshops, their workshops' development over time, and background details on the instructors and participants, watch the video below. (Note: the figures quoted in this video are out of date–please see below for updated information.)
---
Participants
To date, 168 scholars and evaluation professionals have participated in a Learning Days workshop. Our participants represent 31 countries in Latin America and Sub-Saharan Africa.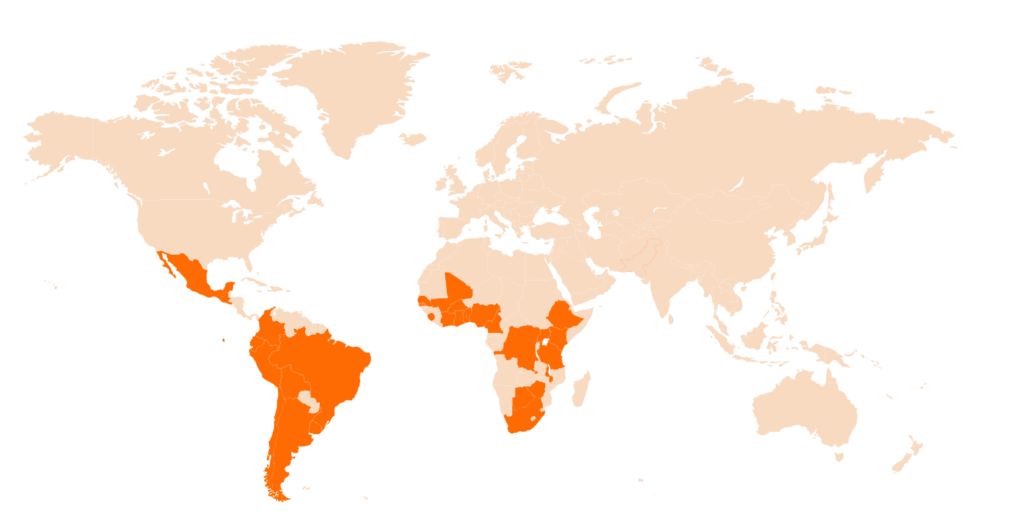 To hear from Learning Days workshop alumni regarding their experience with the workshop, including the impact of lessons learned from the workshop on their subsequent work, see the following video.
If you are planning an upcoming study in one of these countries, and are interested in collaborating with locally-based Learning Days workshop alumni, please reach out to us at admin@egap.org.
---
For agendas or other information from previous Learning Days, or to inquire about future workshops, please contact admin@egap.org.
---
Online Coursebook
If you are interested in conducting your own Learning Days-style workshop, we have created a coursebook consisting of workshop modules, slides, and other useful resources. The book is organized around modules on the usual Learning Days topics as well as some new topics. At the heart of each module are slides that workshop facilitators can use directly or adapt for specific audiences. To learn more about the development of the book, watch recordings from the launch event, and access the book, click the button below.