Learning Days 11: Latin America Regional Hub Workshop
Organized by Universidad de los Andes, home of the Latin America Regional Hub of Evidence in Governance and Politics (EGAP) along with host organization Universidad del Rosario
November 28 – December 02, 2022
Bogota, Colombia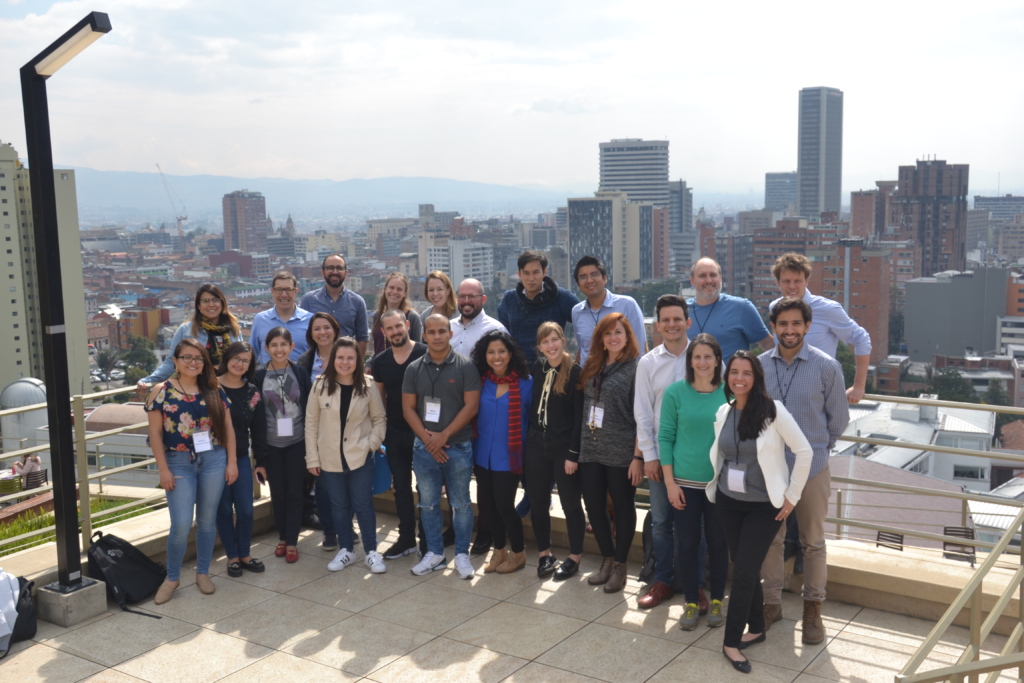 The EGAP LATAM Regional Hub (Evidence in Governance and Policy in Latin America) based at Universidad de los Andes will hold a Learning Days workshop in Bogota, in alliance with Universidad del Rosario as the host institution, from Monday, November 28 to Friday, December 2, 2022.
This 5-day intensive workshop aims to introduce and develop familiarity with causal inference in impact evaluations with a quantitative focus. It is intended for Latin America-based scholars, researchers and practitioners working in academic, non-governmental, and government organizations who carry out analyses related to Governance, Policy, and Development issues.
The language of instruction will be Spanish. A typical schedule of the workshop can be found here. More information about these Learning Days workshops is available here.
EGAP will cover the financial costs (one person per selected project/proposal) of transportation to and from the workshop location, accommodations with breakfast (for attendees from outside Bogota), lunch/snacks at the workshop, and a celebratory dinner. If selected to the workshop, participants must arrive before the morning of Monday, November 28, 2022, and be in attendance through the evening of Friday, December 2, 2022.
In order to be eligible to attend the workshop, applicants must:
Be currently based at a university, government, or civil society organization in Latin America.
Have an evaluation research idea in mind or be in the first stages of a project that aims to examine the impact of a societal issue in Latin America.
Have previous training in social sciences (such as political science, economics, public administration, and other related disciplines). Scholars who primarily use qualitative methods, but have some familiarity with quantitative research are highly encouraged to apply.
Have basic knowledge of statistics (descriptive statistics). Prior familiarity with statistical software is a plus, ideally R, but not a requirement.
Have the availability to be completely involved in all the activities during the entire week of the workshop (all day long).
Be fully vaccinated against COVID-19 as stated by EGAP's Vaccination Policy for In-Person Events (https://egap.org/covid-19-vaccination-policy/) and all local and host active policies at the time of the workshop.
This workshop will be in Spanish. It will cover concepts & tools for impact evaluations through randomized interventions, statistical exercises in R, and individual advisory sessions for participants to strengthen their own research designs. Key topics include causal inference, randomization, estimation, and hypothesis testing among others. Accepted applicants will be expected to complete a preparatory exercise before arriving for the workshop. The workshop is organized by Latin America Hub Trainings Director Rachid Lajaaj (Universidad de los Andes), host Juan Vargas (Universidad del Rosario), and a team of instructors including Julia Seither (Universidad del Rosario), Rafael Piñeiro (Universidad Católica del Uruguay), Lily Medina (UC Berkeley), and Michael Weintraub (Universidad de los Andes).
Vaccination Policy
All participants and instructors are responsible for meeting the requirements of EGAP's COVID vaccination policy for in-person events. Click here to review the vaccination policy.