Introducing EGAP's Priority Themes
Author: Matthew Lisiecki
EGAP organizes its members and activities into four thematic areas: Institutions & Governance, Mitigation of Societal Conflict, Reducing Poverty & Inequality, and Elections, Representation, & Political Participation. Each thematic area is overseen by EGAP leadership and by a steering committee composed of researcher and practitioner EGAP members. The four thematic areas serve to bring other EGAP members working in those areas together to advance research related to each theme, along with key outside stakeholders in the academic, NGO, and governmental communities.
Building from the framework established by the four thematic areas, each area's steering committee (with input from the larger EGAP network) has identified a specific research program to further focus research priorities. Each of these programs–which we'll refer to henceforth as "Priority Themes"–will serve as a focal point for bringing members whose work and/or research relates to the topic together, in order to discuss issues and questions at the forefront of the field and contribute to a concrete research agenda. The co-chairs and steering committees will (1) define and pursue possible collaborative research initiatives such as Metaketas, (2) organize seminar series focusing on intervention research and examples of practitioner-academic collaboration in testing interventions, (3) oversee small grants for formative or exploratory research, and (4) build out a network of practitioners and researchers on the respective themes.
While we remain in the early steps of convening each theme's co-chairs and steering committee, we are excited to announce the Priority Themes below. These descriptions provide a first step at defining the broad parameters for each Priority Theme. Through collaboration with the steering committees, regional hubs, and the broader EGAP network, we will develop more concrete research agendas within each theme over the coming months. As the themes are developed further, check the Priority Themes webpage for concept notes that will lay out each theme's research agenda in greater detail, along with EGAP events that advance those agendas.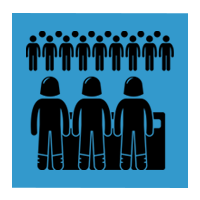 Crime Reduction & Police Accountability (Institutions & Governance Theme)

The Crime Reduction and Police Accountability research area focuses on promoting citizen security and reducing crime while curbing abuses of power by state-backed law enforcement agents and the criminal justice system in countries around the world. This research area will study innovations in police and criminal justice reform, incorporating state and non-state actors in promoting security, and inclusive governance arrangements for public safety. The research area builds on EGAP's four year (2016-2020) Metaketa round on community based policing. Potential new areas of research focus include:
accountability mechanisms to promote good police behavior;
Interventions to reform the criminal justice system;
changes in recruitment, training and counseling of officers and law enforcement officials;
new law enforcement and citizen engagement strategies;
structural reforms to law enforcement agencies;
social crime prevention strategies.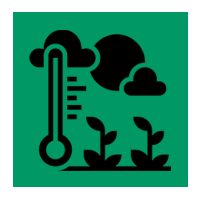 Climate Change Governance (Poverty & Inequality Theme)
The Climate Change Governance research area focuses on policy responses to climate change and addressing inequalities across people and communities who bear the brunt of its negative impacts. This broad topic will include research on inclusive resource governance and strategies to address climate-related vulnerabilities and promote resilience. The research area builds on EGAP's four year (2016-2020) Metaketa round on natural resource governance. Future research will study innovations in areas that include the following:
Strategies to address public perceptions, vulnerabilities, and inequalities in promoting sustainable practices so as to mitigate climate change;
Strategies for including diverse voices in policy processes to ensure inclusive strategies to adapt to climate change and associated risks.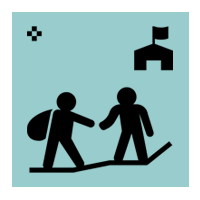 Displacement, Migration, & Integration (Mitigation of Societal Conflict Theme)
The Displacement, Migration, and Integration research area focuses on the safety and well-being of individuals displaced by violence, disasters, economic difficulty, or other hardship and on facilitating their integration into new communities or back into home communities, as appropriate. The focus will be on both international refugees and migrants as well as internally displaced populations, returnees, and ex-combatants. Work within this thematic topic will have a wide geographic lens encompassing both countries and regions where migrants or the displaced originate as well as where they settle. This research area builds on initiatives undertaken by many members of the EGAP network across both the Global North and Global South. Researchers will focus on innovations in areas that include:
Social contact, perspective-taking, and other strategies to reduce discrimination, xenophobia, and violence against migrants and the displaced,
Strategies to ensure social, economic, and psychological well-being for migrants and the displaced,
Strategies for representing the needs and interests of migrants and the displaced in policy-formulation processes.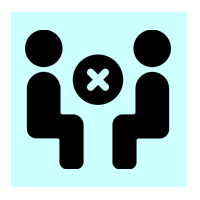 Polarization & Democracy (Elections, Representation, & Political Participation Theme)
The Polarization and Democracy research area addresses the challenge of polarization across partisan lines, including both increased affective polarization and polarization in perceptions on core issues like the economy, public safety, inequality, and climate change. This research area builds on work by many members of the EGAP network who have studied polarization and its consequences for democratic backsliding, mistrust in public institutions, and poor government response to crises such as the COVID-19 pandemic. Focusing on citizens who differ in partisanship, identity, or policy preferences, potential topics include:
Strategies for productive public deliberation and problem solving for public policy;
Strategies to reduce partisan animosity and dehumanization in politics;
Strategies to counter hateful rhetoric in political campaigns.
(Theme icons from The Noun Project. In order from top to bottom: Riot Control National Guards by Gan Khoon Lay from the Noun Project; Climate by Eucalyp from the Noun Project; Help by Nithinan Tatah from the Noun Project; and Refuse by Alice Design from the Noun Project)