EGAP Priority Theme Meeting: Ithaca, October 2022
Date: October 28-29, 2022
Host: Sabrina Karim, Cornell University
Location: Ithaca, New York
Themes: Crime Reduction & Policy Accountability; Democracy, Conflict, & Polarization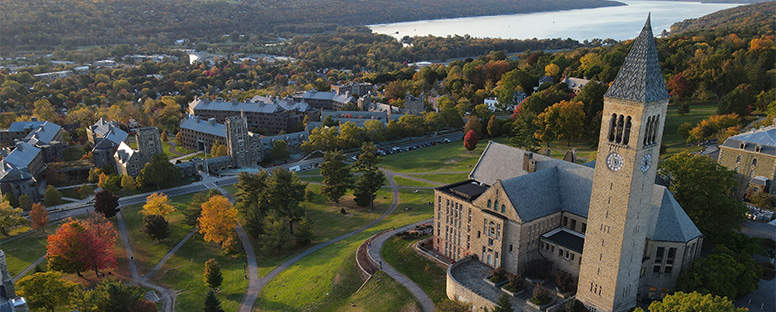 EGAP in collaboration with the Reppy Institute for Peace and Conflict Studies, the Institute of Politics and Global Affairs, the Gender and the Security Sector Lab, and The Brooks School of Public Policy will be hosting a two-day meeting at Cornell University on October 28th and 29th, 2022. Sabrina M. Karim, Hardis Assistant Professor in the Department of Government and member of the EGAP network, will head the organization of the event, which will focus on two thematic areas: Crime Reduction & Police Accountability and Democracy, Conflict, & Polarization.
Agenda
Papers and Research Designs
Please find the papers and research designs that will be discussed during the meeting at the following link (papers are password-protected, please contact EGAP if you are a meeting participant and have not received the password).
Participants
Crime Reduction & Police Accountability
Anita Ravishankar (Arnold Ventures)
Anna Wilke (Washington University in St. Louis)
Brigadier Kobus Schwartz (South African Police Service Research Unit)
Casey Risko (US State Department)
David A. Dow (University of Arizona)
Edmund Malesky (Duke University)
Ena Dion (United States Institute of Peace)
Graeme Blair (University of California, Los Angeles)
Gwyneth McClendon (New York University)
Lauren Young (University of California, Davis)
Lieutenant Colonel Mauricio Carrillo (Colombian National Police)
Louis-Alexandre Berg (Georgia State University)
Lucia Tiscornia (University of College Dublin)
Marc Krupanski (Arnold Ventures)
Michael Weintraub (Universidad de los Andes)
Miguel Garcia-Sanchez (Universidad de los Andes)
Natasha Greenberg (US State Department)
Nathan Fiala (University of Connecticut)
Nirvikar Jassal (London School of Economics)
Robert Blair (Brown University)
Sabrina Karim (Cornell University)
Santiago Pérez-Vincent (Inter-American Development Bank)
Santiago Tobón (Universidad EAFIT)
Sarah Khan (Yale University)
Victoria Shineman (University of Pittsburgh)
Yanilda María González (Harvard Kennedy School)
Democracy, Conflict, & Polarization
Alexander Coppock (Yale University)
Brendan Nyhan (Dartmouth College)
Bret Barrowman (International Republican Institute)
Cesi Cruz (University of California, Los Angeles)
Christopher Bryan (University of Texas at Austin)
Christopher Grady (USAID, Center for Democracy, Human Rights, and Governance)
Claire Wardle (Information Futures Lab, Brown University)
David Broockman (University of California, Berkeley)
Emily West (University of Pittsburgh)
Eric Kramon (George Washington University)
George Ofosu (London School of Economics and Political Science)
Godber Tumushabe (Great Lakes Institute for Strategic Studies)
Jessica Gottlieb (University of Houston)
Juliana Sakai (Transparência Brasil)
Julien Labonne (University of Oxford)
Kate Baldwin (Yale University)
Laura Paler (American University)
Lauren Prather (University of California, San Diego)
Leah Rosenzweig (Development Innovation Lab, University of Chicago)
Linda Stern (National Democratic Institute)
Meral Karan (USAID, Center for Democracy, Human Rights, and Governance)
Natalia Bueno (Emory University)
Pia Raffler (Harvard University)
Rob Blair (Brown University)