Small Grants Spotlight: Stephen Kyakulumbye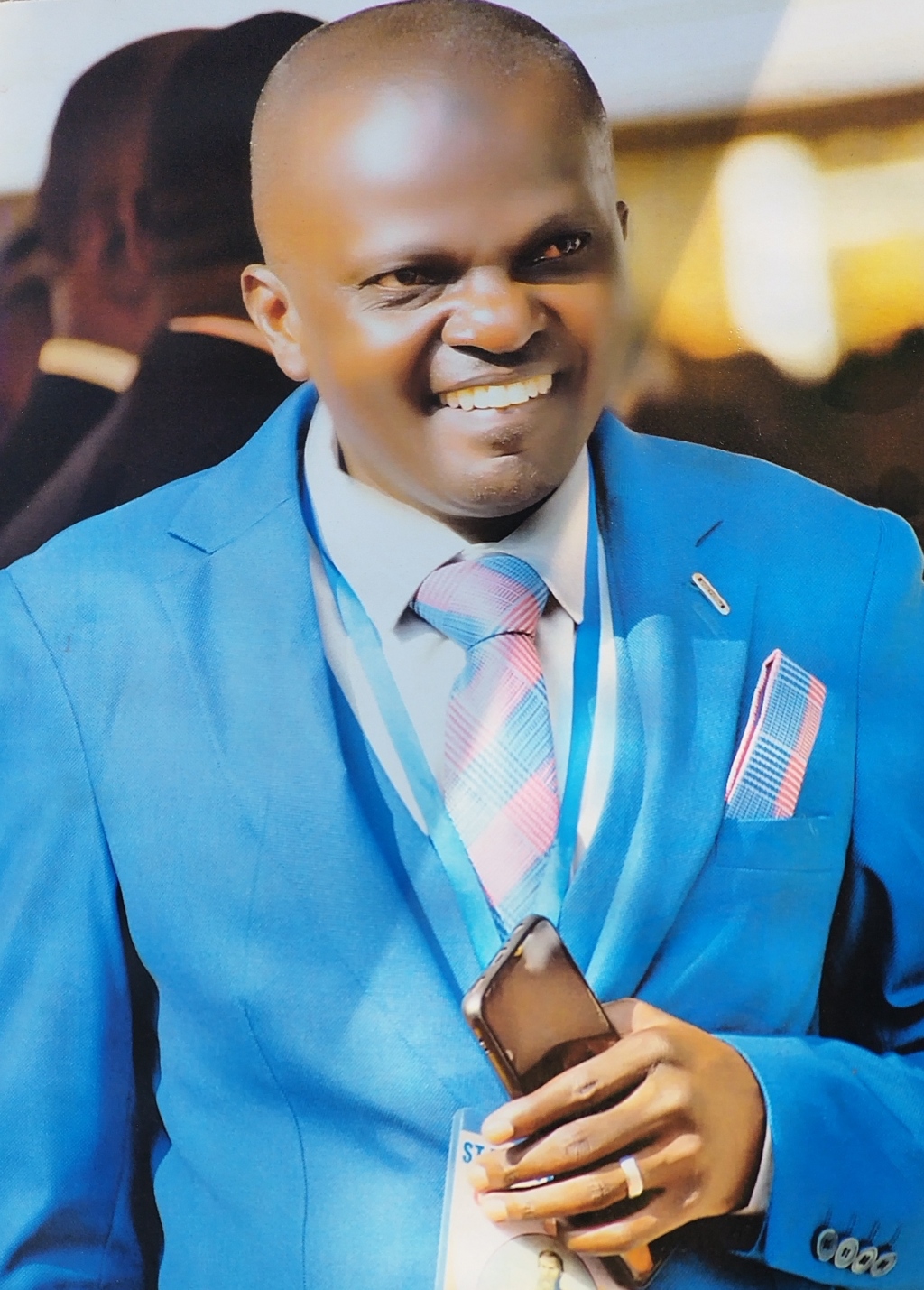 Author: Max Méndez-Beck
Theme: Crime Reduction & Police Accountability
In today's Small Grants Spotlight, we feature Stephen Kyakulumbye, a recipient of EGAP's Priority Theme Small Grants Fund. Kyakulumbye is a Certified Senior Project Manager from the International Association of Project Managers (IAPM), a Professional Member of the Project Management Association of South Africa and a Founding Member of the Association of Project Managers, Uganda. He holds a Doctorate in Philosophy on Information Systems, specializing in Information and Communications Technology (ICT)-related projects, from the University of the Western Cape, South Africa. Prior to embarking on his studies, he served as a lecturer at Uganda Christian University (UCU) and as a project management visiting consultant at Uganda Management Institute (UMI). He is now a Senior Lecturer of Information Systems and Project Management at Uganda Christian University and a visiting scholar at HNU University of Applied Sciences in Germany.
We spoke to Kyakulumbye about his project (co-authored with Jeremy Waiswa, David Andrew Omona, and Martin Kabanda) "Effect of Police Closed Circuit Television Surveillance on Urban Crime and Violence in Kampala City—Uganda." The project examines how the presence of Closed Circuit Television Surveillance (CCTV) affects the occurrence and clearance of crimes in Kampala City. The study analyzes the roll-out of CCTV cameras in different parts of Kampala City in order to estimate the impact of the intervention, by comparing areas where cameras were installed to areas where they were not. Kyakulumbye and his team found that although areas where CCTV cameras were installed saw a statistically significant decrease in reported crime, crime may simply have been displaced to other areas of the city. The authors recommend that CCTV must be paired with active monitoring by officers for it to be effective.
---
What role does technology in general, and CCTV in particular, play in government efforts to reduce crime?
As part of crime surveillance, technology in general and CCTV in particular play a pivotal role in averting crime, though the degree to which it prevents or displaces it to areas not covered by cameras is an open question. The Ugandan government, through the police, attempted to maximize the impact of the technology by deploying them in crime "hotspots".
Your study took advantage of the fact that the Ugandan government was installing CCTV cameras around Kampala City. Could you tell us a little bit about its rollout and implementation.
In 2018, the government of Uganda invested over US$120 million in the procurement and installation of a CCTV surveillance system in Kampala City and other major cities in the country. The establishment of the surveillance system was aimed at enhancing crime prevention by (1) providing real time evidence of criminal activity, (2) simplifying policing through 24-hour monitoring, (3) responding to incidents in real time, (4) complementing modern policing practices, and (5) reducing investigative costs. Phase one of the initiative involved deploying CCTV cameras in the Kampala Metropolitan area. Phase two aimed deployment at other major city centers and towns. Phase three has yet to be rolled out, and aims to cover all crime hotspot points throughout the entire country.
You partnered with the Ugandan Police Force in order to obtain the crime data to analyze the impact of the CCTVs. How did this partnership emerge?
This partnership emerged when I was contacted by Uganda Police to review their ICT policy and strategy. From there I, along with other consultants that were awarded a contract through the Uganda Management Institute, was part of the National Evaluation Team of Phase One and Phase Two of the CCTV initiative. By the time the EGAP-funded research project arrived, I had established a working relationship with the Ugandan Police.
Your findings suggest that the CCTV may not have reduced crime so much as "displaced" it to other parts of the city. Why do you believe this to be the case?
To a certain extent, our research shows that crime did fall in areas where the CCTV cameras were installed. However, it is also possible that the crime merely "moved" to other areas where there were no cameras, what is known as crime displacement. There is some anecdotal evidence to support this conclusion. For example, in our interviews with police officers, they revealed that crime had left the city center hotspots and moved to the northern bypass highway. This led to the deployment of cameras along that highway. After the cameras were installed along the highway, it appeared to police officers that crime was further displaced to the outskirts of the city. So while our analysis shows a decline, it may be that this camera initiative has unanticipated negative outcomes, by moving crime to other parts of the city.
You conclude by suggesting that CCTV alone is insufficient to reduce crime. What must be implemented alongside CCTV for there to be improvements in security?
The fact is that CCTV schemes must also incorporate active monitoring on the part of police officers for them to be effective. Schemes deploying multiple interventions alongside CCTV also have the potential to generate larger effect sizes. There are a multitude of complementary interventions that could be paired with CCTV cameras, including the application of Artificial Intelligence for monitoring the camera feeds. The officers watching and monitoring the footage could also be trained in situational awareness and could be tested to see how well they can recognize and identify criminal activity. Technology alone is not enough unless supported or augmented by discerning officers who can untangle the complexities of different situations represented through the screen.