Priority Theme Spotlight: Martin Atela (Partnership for African Social and Governance Research)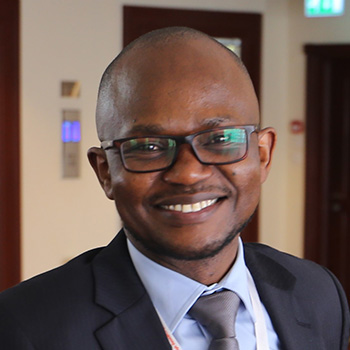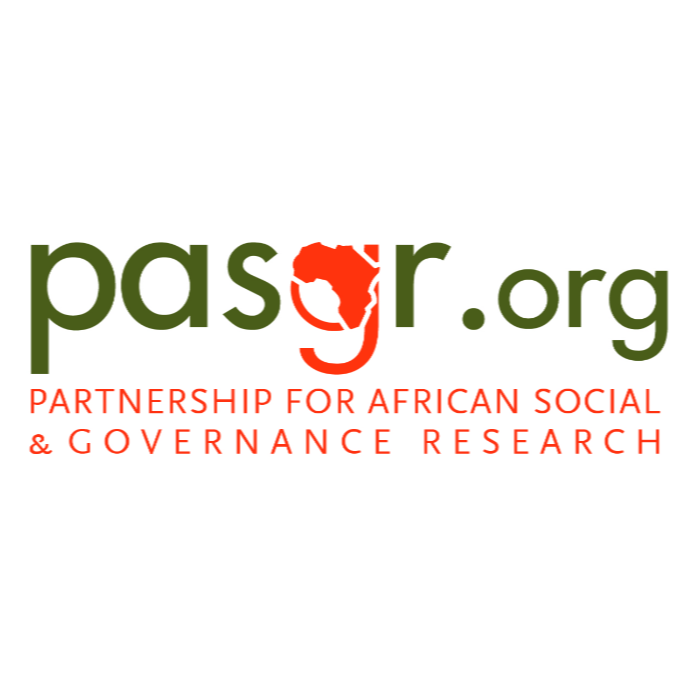 Author: Ayuko Picot
Theme: Democracy, Conflict, & Polarization
In today's Priority Theme Spotlight, we feature EGAP's institutional member, Partnership for African Social and Governance Research (PASGR). PASGR works in over 12 African countries to enhance research excellence in governance and public policy. It aims to increase the capacity of African academic institutions and researchers to contribute stronger evidence-based research on public policy that can have a positive impact on pro-poor development policies in Africa. PASGR is a pan-African, non-profit organization based in Nairobi, Kenya.
We spoke to PASGR about their article, "Women organising in fragility and conflict: lessons from the #BringBackOurGirls movement, Nigeria" published in Gender & Development. We asked Martin Atela, Head of Research at PASGR, about the strategies adopted by the #BringBackOurGirls (#BBOG) movement and how the findings from this study might be generalizable to other social movements and contexts.
---
This project looks at the #BringBackOurGirls (#BBOG), a women-led movement in Nigeria, that began as a one-day protest in 2014 and has since been active celebrating seven years of advocacy. What were the key strategies that contributed to the success of this long-standing movement?

The #BBOG movement applied four key strategies to a long-term protest that focused on the rights of the girl child to education: 1) an open door policy for joining and exiting the movement; 2) garnering international support and sympathy; 3) keeping pressure on elites in a safe manner for the movement members; and 4) ensuring an independent funding regime for durability and impact. Although considered disruptive in the political space and, in some cases, unwelcome, the #BBOG movement sustained pressure on the government through political neutrality, non-confrontational tactics, and the use of social media. Limited external influences, especially funding, enabled the movement to thrive in a context where patriarchal social norms, threats of violence, and biases by authorities and political parties who do not recognize women as legitimate claim-makers exist.

The movement navigated fragility and the closing civic space in Nigeria by challenging the failure of the government to address insecurity in the country; transcending societal barriers including gender, religion, and political class; transnationalizing; generating self-funding; and using social media strategically.

In a broader sense, our findings suggest that women, in response to multiple crises and growing exclusion and in contexts of fragility, tend to mobilize around issues (such as security, education, health, and workers' rights) and not necessarily under either feminist or religious banners. Thus, labeling these women activists as feminists in these settings may inadvertently support nationalist and fundamentalist agendas of anti-women's rights groups, who seek to delegitimize local women's rights movements.

Do you think the strategies that the #BBOG movement adopted are generalizable to other social movements? Have you observed the strategies being used by other movements?

We looked at other women-led movements, particularly in fragile, conflict and violence-affected settings – there are some striking similarities to the #BBOG movement. For example, the #BBOG movement successfully utilized social media channels, including Facebook, Twitter, and WhatsApp, to gain local and international support and sympathy. Similarly, some movements, such as #Metoo have garnered international support through social media. Other movements such as feminist activists in mining communities in Zimbabwe and the feminist coalition during the #EndSARS campaign in Nigeria, have used social media as a key tactic to garner support and circumvent traditional media barriers (newspapers, radio, television).

The #BBOG movement adopted a skillful mix of strategies that is often key. For instance, engaging with the state has proven more successful when both integration and autonomy were pursued. Access to the executive, as well as legal powers that protect the women-led movements' machineries from obstruction, can be crucial (Goetz and Jenkins 2018). In other cases, women's movements are keen on building autonomy. Across Latin America, black women's movements used resistance as a strategy (Pereira and Aguillar, 2021). In Pakistan, women leaders have strategically mobilized political support to amplify their protest claims (Khan et al, 2021). The #BBOG movement has shown flexibility and agility in its strategies to balance integration and autonomy while sustaining pressure on the government for nearly a decade in a country with closing civic space.

In your view, in what ways has the #BBOG movement increased women's political engagement?

In fragile, conflict and violence-affected settings, women's collective action is an important driver of empowerment and accountability. In Nigeria, what started as calls for demand for security resulted in a long-term action for accountability on other emerging issues. Through the series of organized sit-outs, demonstrations, and meetings with the government to demand for the release of Chibok girls, the women involved gained organizational skills and confidence to demand justice, giving them a voice in a closing civic and political space (Aina et al, 2019). Similarly, in Pakistan, women were able to increase their participation in politics by consistently pushing for women presence in assemblies through activism. Through this, they were able to push for legislation affecting them (Khan & Naqvi, 2018).

Collective action may result in greater political empowerment in formal processes as well as through more informal channels, social movements, and local actions, which challenge negative gender norms. The #BBOG movement makes an interesting case because it appears to have flourished for a long time in a harsh context of fragility, conflict, and violence. Even though the movement was initially described in some quarters as 'spontaneous', 'episodic', and 'ephemeral', with no depth, consciousness, ideology, and values (Aina et al. 2019; Oriola 2021), it had defied all odds and sustained its actions for the seventh year running at the time of our study. Additionally, it cuts across generations, gender, ethnicity, and religions in an authoritarian and patriarchal context. This context made the movement an interesting case because it helps to tell the story of a women-led movement that has defied the deep social and gender cleavages that make Nigeria prone to conflict and violence.

Based on the findings from your project on the #BBOG movement, what are some hypotheses that you would like to see tested more comprehensively by scholars in the EGAP network? How do you suggest testing whether these strategies are effective in a future research project?

Three questions that could be investigated further include:
● In fragile, conflict and violence-affected settings, what factors enable women to counter gender biased social norms to participate in political processes as citizens or representatives?
● In fragile, conflict and violence-affected settings, who are the women who have mobilized during contentious episodes, and how do their multiple identities (ethnic, political, professional) and roles (family, community) intersect to shape their emergence as leaders?
● How does the fragile, conflict and violence-affected context influence the ways women-led movements' strategies are used to exercise agency?

Once strategies are identified, one could implement a mixed method design that includes a RCT to test the impact of interventions that build or strengthen local networks that collectivize women for participation in governance. In the case of Nigeria and elsewhere, we applied a process tracing methodology to unpack the conditions that enable women's collective action and leadership to contribute to empowerment and accountability outcomes.

What are the next steps for this PASGR project and A4EA program?

Our focus has been to facilitate the uptake of the evidence by translating research findings into products for a wide range of policy and political actors in Africa. A4EA programme insights and outputs are being shared with stakeholders to support evidence-informed advocacy and action for accountability and empowerment at the local, national and international levels.