Priority Theme Spotlight: Ala' Alrababa'h and Jeremy Weinstein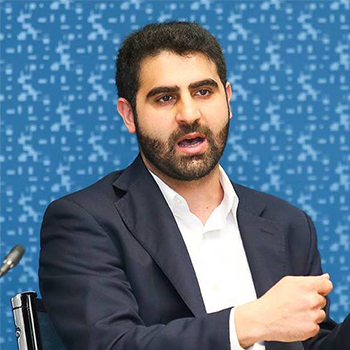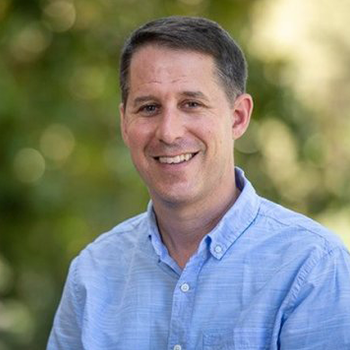 Author: Jaclyn Leaver
Theme: Displacement, Migration, and Integration
In today's Priority Theme Spotlight we spoke with EGAP members Ala' Alrababa'h (ETH Zurich) and Jeremy Weinstein (Stanford University) about their recent article "Attitudes Toward Migrants in a Highly Impacted Economy: Evidence from the Syrian Refugee Crisis in Jordan" in Comparative Political Studies and asked them about what shapes citizen attitudes towards migration in Jordan.
---
This study looks at citizen attitudes towards migration of Syrian refugees to Jordan. As part of the project, you conducted a survey in which you asked Jordanian respondents to choose between randomized profiles of Syrian refugees with varying economic, cultural, and humanitarian attributes, with the goal of learning which were most important in shaping attitudes towards migrants. What were the primary findings from this project?
Ala' Alrababa'h and Jeremy Weinstein: There are a few important findings in this study. First, we find that even though the majority of Jordanians believe that the impact of Syrian refugees on Jordan has been overwhelmingly negative, Jordanian attitudes toward Syrian refugees are generally positive and their support for policies that aid Syrian refugees is somewhat mixed.
Second, much of the existing literature (which tends to focus on the global north) finds that sociotropic economic concerns strongly predict attitudes toward migrants. However, in this study, we do not find much evidence supporting this finding. Instead, we generally find that socioeconomic concerns are not a critical driver of attitudes about Syrian refugees in this context.
Finally, the paper demonstrates the importance of humanitarian and cultural concerns in predicting attitudes toward refugees. The Jordanian public is more supportive of refugees who flee for humanitarian reasons, and much less supportive of refugees from religious minority groups. Since most Syrian refugees in Jordan have faced significant hardship and are religiously and culturally very similar to the host population, we see this as a potential part of the explanation for why Jordanians have been relatively positive toward refugees despite the perceived negative impact on the country's economy.
What were the biggest obstacles in getting the project off the ground?
AA and JW: Studying issues related to refugees can be a sensitive topic in Jordan. Because of its reliance on foreign aid, the government attempts to portray itself as welcoming of refugees when dealing with foreign donors. Yet, domestically, the government wants to appear as prioritizing the needs of the Jordanian public as to not cause a rise in anti-refugee attitudes or stir up tensions between the host communities and refugees. Thus, getting the required permissions to conduct the study was not easy but we were able to do so eventually. Furthermore, we wanted to test hypotheses related to attitudes toward refugees that have been explored primarily in developed country contexts, so we had to change some aspects of the study to make it suitable to the local context while ensuring that we were still measuring the same factors. To explore how our respondents understood the study (specifically, the conjoint experiment), we decided to conduct focus groups after the survey where we asked a small number of people to answer the conjoint experiment and then discussed how they understood each attribute. We were pleased to learn that Jordanian respondents interpreted the conjoint experiment exactly as it was designed, and we listened to them intently debate how the various attributes ought to shape the group's views of whether to welcome refugees into the country.
What are the implications of the project's findings for humanitarian organizations working to promote or maintain social cohesion between host and refugee communities?
AA and JW: In Jordan, it seems that humanitarianism plays an important role in driving attitudes toward Syrian refugees. When respondents are provided with profiles of refugees who fled because of violence or who are seen as vulnerable, they were more likely to display positive attitudes toward them. This suggests that reminding Jordanians of the reasons refugees fled in the first place as well as their shared cultural values may reduce prejudice, promote social cohesion, and increase support for economic and development policies that benefit refugee populations.
How do these findings contribute to the existing literature on citizen attitudes towards migrants both in Jordan and, if applicable, around the world?
AA and JW: As mentioned earlier, much of the existing literature, which has focused on the global north, has found that sociotropic economic concerns are an important predictor of attitudes. In Jordan, a developing country, we expected economic concerns to play a more important role than in richer countries. Thus, finding that economic concerns did not predict attitudes is an important departure from much of the literature. It also suggests that there should be more studies examining the predictors of attitudes and testing these hypotheses in the global south, where the vast majority of refugees and migrants live.
We were also quite surprised to see that cultural concerns were important predictors of attitudes toward refugees. In general, Syrian refugees in Jordan are much more similar to the host population than in many other contexts. Yet, varying the sectarian affiliation of refugees still played an important role in shaping attitudes, mirroring the concerns about cultural threat that seem to accompany migration in many parts of the world.