Can Americans Depolarize? Assessing the Effects of Reciprocal Group Reflection on Partisan Polarization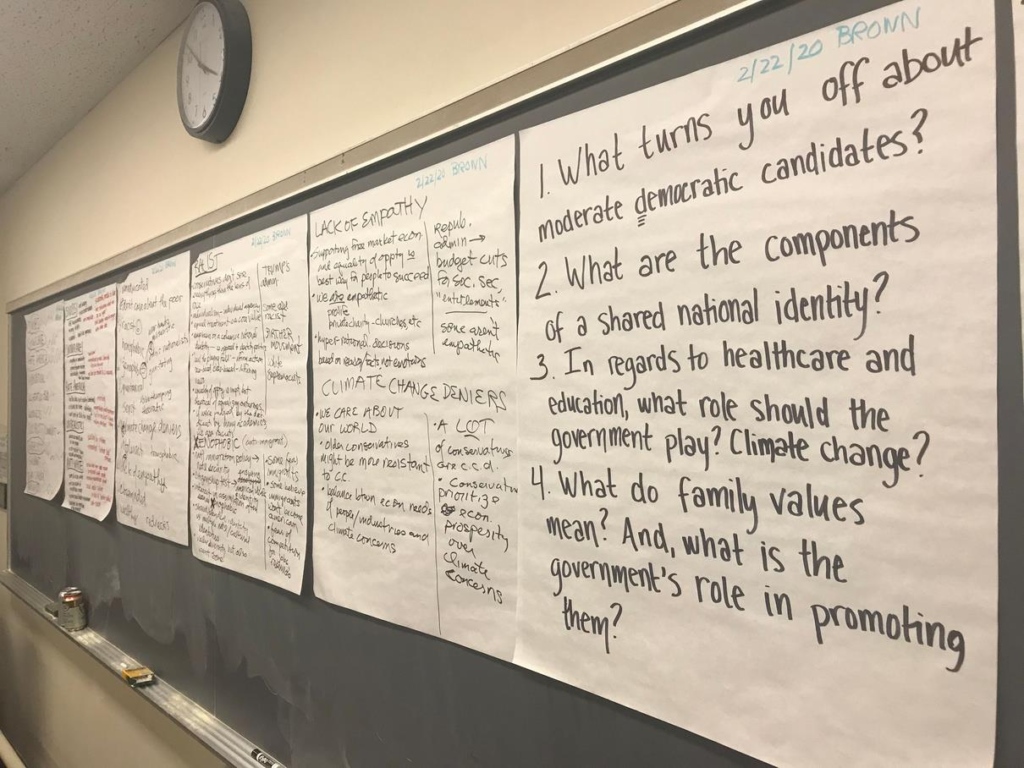 February 24, 2022
Seminar Series on Democracy, Conflict, & Polarization: Can Americans Depolarize? Assessing the Effects of Reciprocal Group Reflection on Partisan Polarization
In the third event of the Democracy, Conflict, and Polarization Seminar Series, we presented results from a study focused on one model of depolarizing partisans – reciprocal group reflection – inspired by marital counseling and implemented by a non-governmental organization, Braver Angels. A randomized controlled trial of workshops across four American universities showed that this model can significantly reduce polarization according to explicit and implicit measures and increase participants' support for depolarization.
The panel discussion featured researchers, Hannah Baron (Brown University), Robert Blair (Brown University), and Jessica Gottlieb (University of Houston), along with implementing partner, Bill Doherty, co-founder of Braver Angels, a citizens' organization uniting red and blue Americans in a working alliance to depolarize America.
Results
The Braver Angels workshops significantly reduced polarization according to explicit and implicit measures.
The workshops also increased participants' willingness to donate to programs aimed at depolarizing political conversations.
Policy Implications: depolarization is especially effective when it includes both informational and emotional components, such that citizens who are moved to empathize with outgroup members become more likely to internalize new information about them.
Link to policy brief: https://egap.org/resource/couples-therapy-for-a-divided-america-evaluating-the-effects-of-a-depolarization-workshop/
Link to preprint: https://osf.io/3x7z8/
Link to Q&A with Members Series: https://egap.org/resource/qa-with-members-series-blair-gottlieb-robinson-west/
Watch the full presentation and Q&A below. After viewing the recording, please post a comment or question at the bottom of the page to participate in an ongoing discussion on this topic. If you prefer to download/listen to it as a podcast, click here.
Panelists