Elections Series: Ecuador – General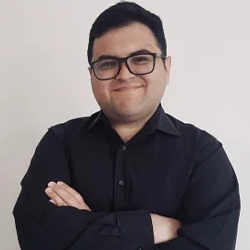 Author: Matthew Lisiecki
On August 20, 2023, voters in Ecuador will head to the polls to elect their new president from eight diverse presidential candidates. Elections for all 137 seats of the unicameral legislature will also be held on the same day. As the election approaches, we spoke with Nicholas Gachet, a doctoral student in economics at The University of Manchester. Originally from Ecuador, Gachet's areas of research include political economy, public policy evaluation, and long-run development. Our discussion with him on Ecuador's current political environment and expectations for the upcoming election is below.
---
This year's election is something of a surprise. This past May, incumbent President Guillermo Lasso, facing impeachment over charges of embezzlement, opted to invoke Ecuador's muerte cruzada mechanism. This is a mutually-assured destruction option that gives the President the ability to call for an immediate election, while simultaneously rendering himself ineligible to run for a new term. Muerte cruzada ended Lasso's term 1.5 years ahead of schedule, dissolved the National Assembly, and necessitated nationwide elections. As the election approaches, what is the current political climate in Ecuador?
Nicholas Gachet (NG): At the moment of writing this response, I believe that the political climate warrants analysis in two distinct periods defined by the assassination of presidential candidate, Fernando Villavicencio. Villavicencio had been a prominent figure in recent years due to his investigations into corruption cases, and more recently, his incursion into politics.
Prior to this tragic event, which occurred on August 9th, the political climate had been of high uncertainty, as voters were tasked with electing not only a new president, but also a new Congress (also called National Assembly). With limited time for campaigning, the focus of the elections shifted primarily to the presidential candidates, relegating the National Assembly to a secondary level of importance. In terms of the agenda, topics related to insecurity and the economy took precedence with the majority of candidates centering their discourse around these issues.
Following Villavicencio's untimely death, the security agenda has gained significant momentum. The occurrence of a presidential candidate's assassination in the capital city of Quito has prompted the public opinion to engage in a more profound discussion regarding security-related matters and the escalation of this due to drug-trafficking.
Neither Lasso nor his center-right party (Creating Opportunities) will be on the ballot. Who are the primary candidates running to replace Lasso, and what coalitions do they represent?
NG: The main candidates are (parties names in parenthesis): Luisa González (Revolución Ciudadana), Otto Sonnenholzner (Suma-Avanza), Jan Topić (Partido Social Cristiano-Partido Sociedad Patriótica-Centro Democrático), Yaku Pérez (Partido Socialista- Democracia Sí-Unidad Popular). In this group was also Fernando Villavicencio (Construye).
González represents Correismo, which is the term used to refer to the supporters of former President Rafael Correa (some sort of parallelism with Argentinian Peronismo). Pérez represents a moderate left, while Sonneholzner and Topić can be located in the center-right of the political spectrum. I believe these are the primary candidates for this election. Below is additional background on each candidate:
Luisa González: She had been associated with Correismo previously, initially working in bureaucratic positions and later as a member of the most recent National Assembly. Politically, she has not been a prominent figure. However, having the endorsement of Rafael Correa provides her candidacy with robust support, particularly among the core voters of Correismo.
Otto Sonnenholzner: His incursion into politics started in the Lenín Moreno administration. Sonnenholzner was named Vice President after Moreno cut his relation with former president Correa. He gained popularity since he was a visible figure during the pandemic, visiting places highly affected by COVID while he was in the vice presidency. He renounced before Moreno ended his term.
Jan Topić: Some sectors of public opinion in Ecuador believe that he is the outsider of this election. Topić does not have experience in public administration, but his profile is founded on a robust background in security-related matters. For instance, he has experience as a former member of the French Foreign Legion. Additionally, he is a prosperous businessman with his companies being associated with technology and security affairs.
Yaku Pérez: In the previous election, he was the candidate from the indigenous party, Pachacutik. He had a significant share of votes, nearly securing a spot in the 2021 runoff against Correismo candidate Andrés Arauz instead of Lasso. Currently, he represents a broader coalition aligned with the moderate left.
Other candidates include businessman, Daniel Noboa, former presidential candidate, Xavier Hervas, and Bolívar Armijos. As of the writing of this text, I do not consider them to be primary candidates or to have a chance of advancing to the runoff or second round of the elections.
What are the primary issues at stake in this election? Without Lasso or his party on the ballot, are any candidates running on a continuation of his policies? Or do all of the candidates represent a new direction for Ecuador?
NG: I think all candidates aim to clearly distance themselves from Lasso. Lasso became entangled in the Muerte Cruzada process amid an impeachment and faced low approval ratings. If I have to pick one specific issue that has tarnished Lasso's governance, it would be the rise in insecurity and the surge in violent incidents linked to drug trafficking.
Beyond this matter, there is a perception that the Lasso administration made improvements in certain macroeconomic indicators, such as the fiscal deficit. Nonetheless, the execution of policies has been affected by limited budget utilization, resulting in a slow recovery from the pandemic. Economic growth, measured by GDP growth, and formal employment have also experienced a slow rebound compared with other countries.
Presidential candidates are advocating for new directions, particularly in addressing the security crisis. Concerning economic management, all candidates concur on the need to increase budget execution levels, but their opinions diverge on certain policies that could impact macroeconomic stability, such as the use of Central Bank reserves to finance public spending. Overall, I anticipate that the elected candidate will guide the country in a different direction from the Lasso administration.
If a candidate earns over 40% with a 10-point lead on August 20, they win election as Ecuador's next president. However, if no candidate clears the threshold, the top two vote getters will participate in a runoff election on October 15. Do you expect there will be a runoff? If so, who are the most likely candidates to make it to the next round?
NG: Following the assassination of Fernando Villavicencio, I believe a runoff election is likely. This incident appears to have had an impact on Correismo, given Villavicencio's strong opposition to former President Rafael Correa. I think that the runoff will feature González and one of the following three candidates: Sonnenholzner, Topić, or Pérez.
In the previous election, the Correismo candidate, Andrés Arauz (now running for Vice President alongside González), advanced to the runoff against Lasso. Lasso hardly secured his spot in the next round; however, once there, he reached victory with a comfortable advantage. I bring up this point because it is probable that whoever opposes Correismo in the second round will likely unite the opposition against them and replicate this same effect.
In addition to triggering a Presidential election, Lasso's actions require elections for all 137 seats in the National Assembly, Ecuador's unicameral legislature. Do you expect the political composition of the next congress to resemble the previous congress? Or do you expect the election to usher in a new political majority?
NG: I believe the upcoming congress will resemble the previous one due to the following reason: Even if an opposition candidate manages to secure victory in the second round against Correismo, the Assembly is elected in the first round. As Correismo is expected to secure the top position in the first round, it is probable that they will hold a majority in the congress. However, what will change is the representation of other political parties besides Correismo. For instance, the previous Congress featured a significant presence of the indigenous party Pachacutik. In these elections, given Yaku Perez's departure from Pachacutik, this representation is likely to be distributed among various other political groups.