COVID-19 Governance Series: Allison Harell and Evan Lieberman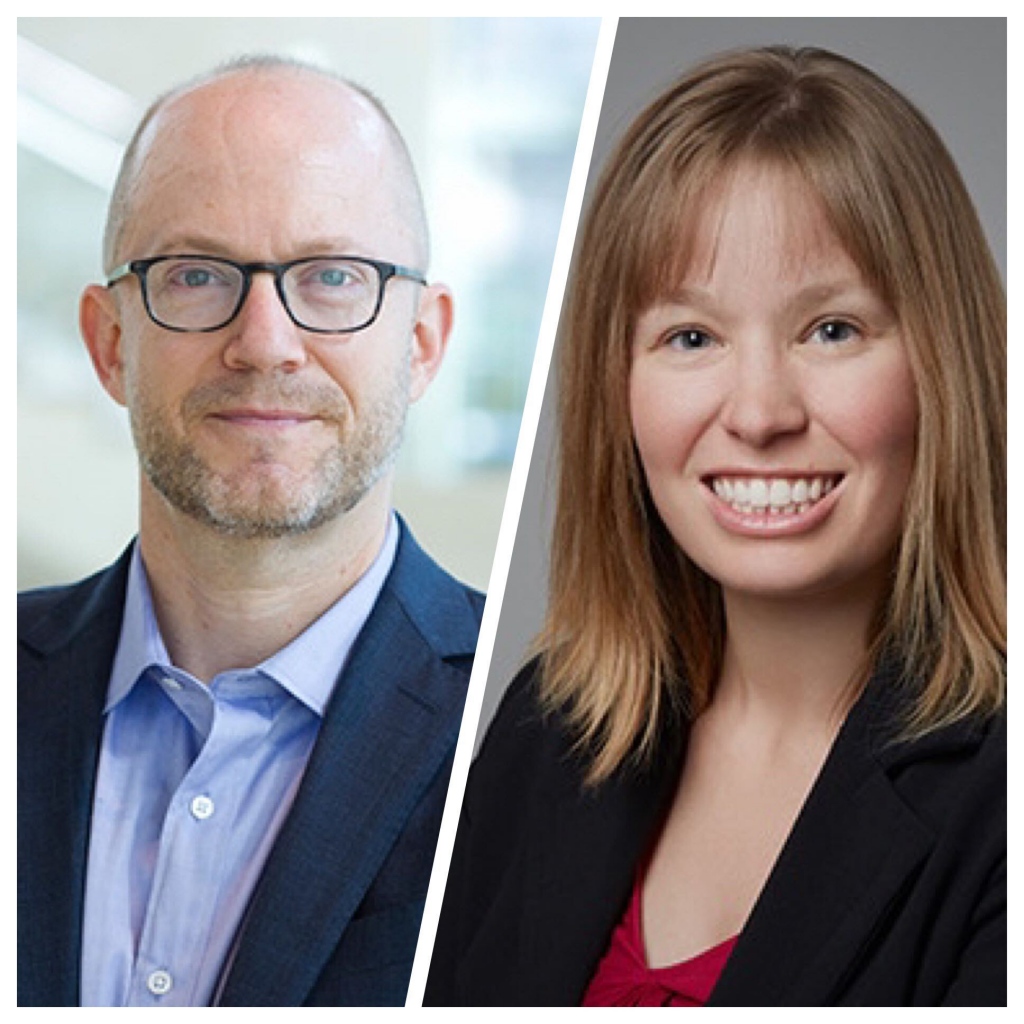 Author: Max Méndez-Beck
In today's COVID-19 Governance Series we spoke to Allison Harell, Professor of Political Science at Université du Québec à Montréal, and EGAP member Evan Lieberman, Professor of Political Science at MIT. We asked them about their recent paper, "How information about race-based health disparities affects policy preferences: Evidence from a survey experiment about the COVID-19 pandemic in the United States", which was just published in Social Science & Medicine.
---
Q: Your study looks at the impact of sharing information with people on the racial disparities in COVID-19 related deaths, what motivated you to study this question and how does this relate to your previous research?
Evan Lieberman: I had previously done a fair bit of research on the politics of HIV and AIDS, with a focus on the role of ethnic and racial boundaries, particularly in the Global South, but also in the United States. That work identified the negative effects of group-based blaming and shaming. Soon after the onset of COVID, reports started coming in initially that this was an "Asian" virus, and then, that it was disproportionately affecting people of color in the United States… and then Don Lemon had a CNN special, "The Color of COVID." This was in tension with the other public health message, that this was a virus that would affect all of us. I thought to myself, oh boy, we may be in for the same type of dynamic that we saw during the onset of the AIDS pandemic, which led to denialism in various parts of the world. Meanwhile, various public officials began to argue — I think understandably — that we need to collect and to disseminate more data on racial disparities. I wrote a piece for the SSRC highlighting my concerns about the potentially negative consequences of disseminating such data. After it came out, Michelle Norris interviewed me for a piece in the Washington Post, but I emphasized to her: this is just speculation! I don't have any data yet to back this up. I realized that it would be a good idea to do a real study, and I approached Allison, who was also doing some COVID-related research and shared similar interests.
Allison Harell: That's where our collaboration started. I've done a lot of work showing how different policy issues are racialized, like welfare or immigration, and how that can activate pre-existing prejudices. But I've never studied how that process happens in real time. And as Evan pointed out, the increasing framing around differential death rates related to COVID had the potential of doing just that. And thanks to a funding initiative by the Canadian Institute for Advanced Research, we were able to get in the field very quickly.
Q: In the study, you present these disparities in COVID-19 related deaths to different racial groups in the US. After receiving the information, respondents report mixed levels of perception of risk and support for public health policies aimed at diminishing racial disparities. Did you find that results were less mixed within groups than between groups?
AH: Our main focus in the study was on non-Hispanic whites, and those who identified as Black or African American, and we had very different expectations for each group. For Black respondents, we were primarily interested in how race-based death information increased their risk perceptions. What we found was that knowledge of racial disparities was already pretty high, so there was not a lot of room for increases, except among the relatively small group that wasn't already aware. But among white people, we expected far more movement based on their pre-existing attitudes toward Black people and their prior information levels. And that is exactly what we found. Among white respondents, there was stark variation.
Q: In your paper, you suggest that "future research should explore whether public health campaigns that focus on framing high risk categories in non-racial terms can lead to more uniformly positive outcomes by avoiding the activation of racial considerations." What might the benefits and drawbacks be of this approach?
EL: First off, our study reveals both positive and negative implications for framing in terms of race… so it suggests that if public health campaigns stopped sharing the type of information in our experimental treatment, society might lose out on the gains — specifically of increased awareness and risk perception among Black people for whom this was new information; and for greater policy support and risk perception among white people with warm attitudes towards African Americans. In fact, it is also plausible that we might have observed stronger effects earlier in the pandemic, at a time when fewer people within the study would have been exposed to similar information. Moreover, there are lots of other reasons to disseminate this information: it serves as a yet another reminder of the deep-seated racial inequalities in the country, and provides public recognition that seems quite warranted.
On the other hand, COVID is not simply a problem for any single racial or ethnic group and given our results, information about racial disparities can too easily be misinterpreted as a signal to some that this is "not our problem." Given that, it's probably important to also highlight both other high-risk groups and the very important fact that everyone has the potential to be infected and affected by the continued spread of COVID.
AH: I agree. I think the messaging that we are all in this together is really important, particularly in the context of a pandemic where we need people to do their part even if their personal risk assessment is really low. I've shown in other research that among those who are not particularly civic-minded, feeling like everyone else is doing their part can increase compliance. But it's an open question whether this type of framing can overcome the polarisation that currently characterizes the COVID debate in the US.
Q: Can you point to other researchers addressing disparities in the response to health crises? How does your work complement the existing/developing literature?
AH: Our starting point, as we mentioned, was both Evan's previous work on HIV and AIDS as well as the wealth of research on race and welfare, by scholars like Shanto Iyengar, Martin Gilens, and Tali Mendelberg. The COVID-19 pandemic has led to an absolute explosion in research. LaFleur Stephens-Dougan has a working paper on partisan responses to the pandemic, and many other scholars have started to explore the myriad ways the pandemic is affecting public opinion. Our study is the only one we know of that really focuses on information and intergroup attitudes as key moderators.
EL: As Allison says, we build on lots of other research, including seminal research on the politics of the welfare state. I suspect there will be lots of related work on a global scale as similar concerns have weighed heavily in countries around the world and for other health crises. Dionne and Turkmen published an important paper on "Pandemic Othering," in the context of COVID, and I just came across a great piece by (EGAP members) Arriola and Grossman on ethnic disparities around HIV in Guinea. They focus on the related question of co-ethnic trust in government when there is a clear ethnic group in power. But these are just off the top of my head… disparities in responses to health crises are likely to be with us for some time, and should be the basis for lots of interesting research.
Q: What organizations are currently working on addressing disparities in the way people respond to health crises? What can these organizations take away from this line of research?
EL: At the moment, every government in the world faces the concern of how to get people to comply with public health measures. On the one hand, they can always use threat of force or other forms of coercion. But, ultimately they want people to comply at least quasi-voluntarily, to borrow Margaret Levi's (1988) phrase in her seminal work on tax policy. In practice however, some groups in society respond differently than others: they are simply less concerned about dangers, don't trust the government, think it is someone else's problem, etc.
Some organizations like Global Citizen are out there using celebrities and political leaders to convince a global audience that the pandemic is something that affects all of us. A big question is whether, especially in the face of the devastating wave in India, do citizens and leaders accept the challenge of thinking about the problem in this way?
AH: I think it depends also on an organization's goals. Front-line organizations working directly with high-risk communities may well find focusing on disproportionate risk effective. As well, among sympathetic white Americans, focusing on these inequalities may mobilize cross-group solidarity, and for organizations looking for volunteers or funding dollars, that message might resonate. But from a public health perspective, I think my main worry in the pandemic is that herd immunity as well as the effectiveness of mitigation measures to slow the spread require massive compliance. For those organizations, focusing on collective risk and non-racial messaging may well do more good at getting everyone to do their part.