Mercury Project Spotlight: Paul Kawale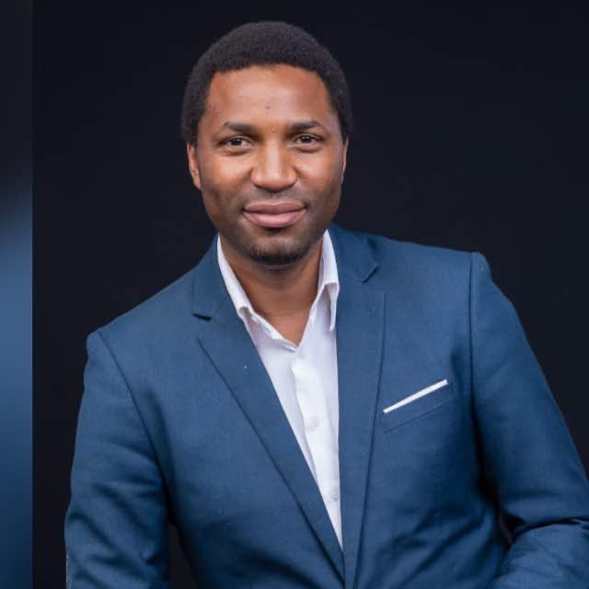 In this Mercury Project Spotlight, we feature Paul Kawale, one of the scientific leads for the Malawi country team. The Mercury Project: Health Ambassadors is a research collaboration between Evidence in Governance and Politics (EGAP), Partnership for African Social and Governance Research (PASGR), and Centre de Recherche et d'Action pour la Paix (CERAP).
The project studies strategies to increase public fluency and confidence in reliable scientific information about COVID-19 and COVID vaccine uptake through a "health ambassadors" outreach initiative. The intervention consists of a "health ambassadors" program in which ambassadors trained on engaging individuals about vaccine risks and benefits will proactively engage households and offer a direct and private opportunity to discuss concerns. The randomized controlled trials will be implemented in four Anglophone and Francophone countries in sub-Saharan Africa—Côte d'Ivoire, Malawi, Senegal, and Zimbabwe. Along with Paul Kawale, the research team in Malawi includes Martin Atela and Anthony Mveyange.
We spoke to Paul Kawale about the global health policy work Kamuzu University's College of Medicine has carried out, asked him about the factors that contribute to vaccine hesitancy in Malawi, and what he is looking forward to seeing with the implementation of the Health Ambassadors project.
---
What is your current role, and what experiences has your organization had that can contribute to the design of the intervention?
Paul Kawale: I am studying, teaching, and mentoring current and future leaders to design, implement, and critically evaluate global health policy. From 2003 to 2021, I set out on a lifelong journey in global and public health training, practiced in the private health sector space, advocated as a civil society health equity activist, and conducted academic research. Then in 2022, I joined Kamuzu University of Health Sciences (KUHeS). At Kamuzu University's College of Medicine, I specifically supervise and conduct research with demography, digital health, and evidence-informed policy-making (EIPM) under- and post-graduate students. This involves multidisciplinary mixed-methods policy research projects exploring HPV vaccination among boys and adults, mental health among professional men, and digital health payments during the 2022 polio vaccination campaign, which has COVID-19 vaccination implications. Apart from coordinating development of our School of Global and Public Health's Doctor of Science curriculum, my work also involves institutionalizing evidence-based practice in the University's other curricula.
Kamuzu University (KUHeS) is an amalgamation of College of Medicine and Kamuzu College of Nursing, both previously under University of Malawi. Kamuzu University co-chaired Malawi's Presidential Task Force on COVID-19, chaired by the Minister of Health. As a public university that also hosts the country's only medical school, KUHeS has historically strong links with the Malawi Government and other national and global policy stakeholders, with most senior technical staff within the Ministry of Health being its alma mater. Research units at KUHeS, such as Malawi-Liverpool-Wellcome Trust (MLW), Malaria Alert Center, and a robust Research Support Center, conduct various randomized control trials to inform public and global health policy and practice, such as malaria and pneumonia vaccines. Kamuzu University led efficacy studies of COVID-19 vaccines, which further strengthened KUHeS' relationship with Malawi's vaccination programs. There are currently about 12 studies exploring COVID-19 vaccination registered this year alone at KUHeS. These include vaccine uptake among urban market vendors, adult patients, and others exploring factors associated with COVID-19 vaccine uptake hesitancy among KUHeS students, pregnant women, the elderly in villages, and secondary school teachers. KUHeS has further included in its curricula capacity building of medical and allied health workers and leaders to translate all this evidence they are generating into policy and practice.
What are some of the important contextual factors to take into consideration in regarding vaccine hesitancy and encouraging uptake of the COVID-19 vaccine?
PK: Although COVID-19 vaccination rates among our health workers and university students are high, only 12% of Malawi's eligible population have received the vaccine, particularly low-income and urban populations. There are demographic, socio-economic and political contextual factors that people in Malawi consider when deciding whether one gets vaccinated or not. Significant demographic factors include socio-political considerations of fertility, mortality and migration when making a decision to get vaccinated. Does one believe they won't infect their brother with COVID-19 when traveling to the village for a funeral? Important socio-economic factors considered by adults in Malawi are how their gendered roles, education level and work interact with their decision to get vaccinated. Would a parent answer their 14-year-old daughter truthfully about getting a trial vaccine that has been kindly donated to her high school?
Geo-political factors, particularly considering contextual interactions between faith and state, also lead a Malawian to take on attitudes or beliefs about sources of evidence that determine vaccine uptake or hesitancy. Which leaders in a modern Malawian family, international church community or ethno-political decision-makers, including global Big Pharma, give evidence that is trustworthy?
Tell us a little bit about the intervention, and why Health Ambassadors may be a promising model for delivering information on vaccination.
PK: Our randomized control trial is exploring how speaking privately to someone about health information can improve evidence-informed COVID-19 vaccination uptake. While most vaccine hesitancy interventions use mass media, both electronic and print, this intervention is built on good old face-to-face talking. There are thousands of people in Malawi who consider some and more of the contextual factors I described above to make decisions about vaccination. Among these individuals are those with fantastic interpersonal trust-building Ubuntu skills that can improve COVID-19 vaccine uptake. However, they have varied interest or knowledge to search for high quality health information, and then synthesize and apply it in their conversations.
Qualitative work in Phase 1 of the intervention will help us identify specific key demographic, socio-economic and political variables that determine vaccine uptake or hesitancy across Malawi. In Phase 2, we shall recruit and activate individuals, stratified by the variables from Phase 1, to be Health Ambassadors. They will be urban- or rural-based men and women representing each non-health Government sector in Malawi. Based on Malawi's 19 other current Cabinet portfolios, these may include: security agents, community bankers, NGO workers, trade union members, social scientists, teachers, legal advisors, traditional authorities, media celebrities, Sheikhs, tour guides, agro-dealers, entrepreneurs, estate workers, transporters, miners, police officers, sport celebrities, and artisans. As lay scientists or knowledge brokers, they will approach individual neighbors or households within their communities to privately talk about trust in modern medicine.
For every community with a private Health Ambassador, we aim to quantitatively and qualitatively compare its COVID-19 vaccination coverage against coverage in three similar communities that do not have Health Ambassadors; all four communities will still receive regular public health mass media campaign messages. This will be replicated across Malawi's diverse communities to determine whether the difference in vaccine uptake is statistically significant enough to recommend policies and strategies for scaling-up the Health Ambassadors model.
What are some of the outcomes that you hope the research collaboration will produce?
PK: We hope to improve Malawi's social psychology and politics. Currently, many conversations among Malawians are public, and do not provide enough space for in-depth conversations about trustworthy scientific COVID-19 vaccine evidence. We want to instead encourage brief, sustained, meaningful private face-to-face conversations about the scientific evidence. Second, we want to build on the gains Malawi has made in institutionalizing a culture of evidence-informed policy-making. We aim to trickle this transformation down from the political space to private communities and households, strengthening individuals' trust of health information, to improve COVID-19 vaccination uptake without having to use coercion or pressure.
I personally look forward to making friends with my fellow Scientific Leads in Côte d'Ivoire, Senegal, and Zimbabwe! This study is a great model of how African scientists with French and English backgrounds can become allies in a global, interdisciplinary collaboration that stimulates an empowering co-creation and use of rigorous scientific evidence.