Elections Series: Zimbabwe – Presidential & Legislative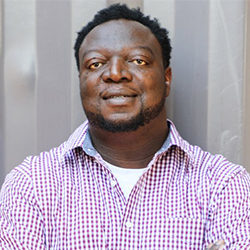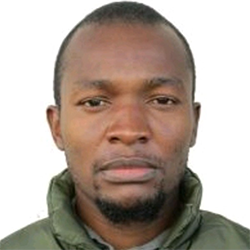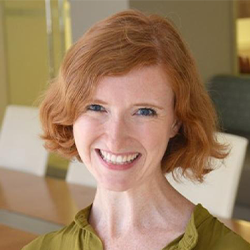 Author: Ayuko Picot
On August 23, 2023, voters in Zimbabwe will head to the polls to elect their president. Elections for all 270 members of the Parliament and local government will also be held on the same day. The incumbent President Emerson Mnangagwa of the Zimbabwe African National Union-Patriotic Front (ZANU-PF) party will be running against Nelson Chamisa for the newly created Citizens Coalition for Change (CCC) along with nine other presidential candidates. We brought together three scholars with expertise in the country to discuss with us this critical moment for Zimbabwe:
McDonald Lewanika is a Politics and Development professional and researcher with over 20 years of experience working in Zimbabwe and the Southern Africa region. McDonald holds a Ph.D. in Political Science from the London School of Economics and is currently the Country Director for Accountability Lab Zimbabwe.
Rekai Rusinga is a PhD student in the department of political science at UC Davis. Before coming to UC Davis, he worked as a Program Officer with Zimbabwe's leading domestic election observer, the Zimbabwe Election Support Network, coordinated research on voter registration with the National Democratic Institute, and studied and taught at the University of Zimbabwe.
Lauren Young is an Associate Professor in the Department of Political Science at UC Davis and EGAP member. She studies political violence and collective action in a number of different settings. Her main research agenda, which began in Zimbabwe, is on election violence, including how voters behave in the face of violence and how elites strategize and organize election violence.
---
News outlets have reported cases of the police preventing the campaign launch and rallies organized by the main opposition party. How would you describe the political landscape in Zimbabwe in the run-up to the elections on August 23rd?
Lauren Young (LY): The run-up to this election has unfortunately been marked by a deterioration in political freedoms. A few things stand out. In terms of the legal framework, a new "Private Voluntary Organisations" (PVO) bill was passed by a ZANU-PF controlled Parliament early in 2023 that puts new restrictions on civil society. However, the changes to the way civil and political rights are protected in practice are equally important. The ruling party has increased pressure on the main opposition party CCC through the courts. In 2020, a supreme court ruling gave the historical opposition party name (the "Movement for Democratic Change" or MDC) and brand to an unpopular opposition defector. Although the main faction was able to maintain popular support under the new branding of the "Citizen Coalition for Change" (CCC), over the next few years, this ruling was used to remove a significant proportion of their elected MPs from Parliament and make them ineligible for their party funding. Legal manipulations like this have continued, with opposition candidates in stronghold districts being disqualified by court rulings and opposition leaders including Job Sikhala, Jacob Ngarivhume, and Fadzayi Mahere jailed for months or years in 2022-2023 for criticizing the government or participating in protests. Second, opposition campaigning has been increasingly blocked by bans and met by violence. Multiple CCC rallies have been banned by the police. In early August, a CCC activist named Tinashe Chitsunge was stoned to death by ZANU-PF activists. In short, legal persecution and violence have been scaling up in the leadup to the 2023 election.
To understand why the political space has closed we have to go back to 2017-2018. The incumbent Emmerson Mnangagwa came into power in 2017 as the result of a military coup. Within a year, he stood for election, and tried to legitimize his government by enabling a freer (although not markedly fairer) election than Zimbabwe had seen in almost twenty years. However, as the results were being announced, the military shot and killed at least six people during post-election protests in downtown Harare, then targeted post-election violence on opposition candidates and supporters. Before the 2018 election it seemed plausible that Mnangagwa and his backers wanted to maintain power based on performance legitimacy through economic growth, but that has not been possible in the aftermath of the 2018 violence, and the strategy left open to ZANU-PF has been to strongarm voters and elites into reelecting ZANU-PF in 2023.
What are the main issues that voters in Zimbabwe are most concerned about?
Rekai Rusinga (RR): Perhaps the best indicator of issues that voters in Zimbabwe are most concerned about going into the 2023 harmonized elections is Afrobarometer's most recent survey. In response to the survey question, "in your opinion, what are the three most important problems facing this country that the following campaign should address?," 46% of respondents identified unemployment and an additional 35% identified management of the economy. Virtually all responses more broadly deal with services, economic issues, and poverty. These Citizens' Top Priorities for Central Government have generally remained the same since 2018.
People are concerned about the economy for good reason. Unemployment is very high with many in the working age population, including university graduates, not employed, employed or self-employed in the informal sector in an economy that has become highly informalized, and leaving for the diaspora in search of jobs. In a recent survey, out of the 60% employed respondents, 22% were in informal employment and the remaining 40% were unemployed. Dollarization ended hyperinflation in 2009, but the reintroduction of the local currency triggered high inflation in 2019. The month-on-month inflation rate was reported to have increased by 58.8 percentage points between May and June 2023, while the year-on-year inflation rate for the month of June as measured by the all-items Consumer Price Index was reported to be 175.8%. Public servants are earning much less than before the reintroduction of the local currency. The parallel market exchange rate is very high. In the most recent Afrobarometer survey, 21% of people chose corruption as one of the most important issues. In 2022, the country fared badly on Transparency International's CPI. An undercover Al Jazeera investigation, "Gold Mafia", released in March 2023, exposes high-ranking Zimbabwe government officials involved in the illicit gold trading and money laundering.
But nothing is new; these have been issues in successive elections in Zimbabwe. In part because of Zimbabwe's regime type, the issues are not very good or reliable predictors of electoral outcomes.
While there are eleven candidates on the ballot, the top contenders are President Emerson Mnangagwa and Nelson Chamisa once again. Five years ago, Mnangagwa won by a narrow margin. What are Chamisa's chances in this presidential election?
RR: An analysis of Afrobarometer's latest (July 2023) presidential election results predictions, in conjunction with its predictions and official election results in 2018, might help ascertain Chamisa's chances in this presidential election. In Afrobarometer's latest survey, 35% of respondents said they would vote for Mnangagwa if an election were to be held the day after the one the survey was conducted, 27% for Chamisa, and 27% didn't reveal their voting intentions. In July 2018, the month in which Zimbabwe's elections of that year were held, voting intentions revealed in Afrobarometer's survey were as follows: 40% of respondents indicated that they would vote for Mnangagwa, down from 42% in May; 37% for Chamisa, up from 31% in May. Voting intentions of 20% of the respondents were unknown. The official results of the 2018 election, announced by the Zimbabwe Electoral Commission indicate that Mnangagwa won with 50.8% while Chamisa got 44.3% of the vote. These results fell within civil society's Sample Based Observation (SBO) projections. Considering the SBO estimates' margins of error, the possibility of a runoff could not be ruled out. Based on the latest Afrobarometer survey, and taking into consideration its 2018 predictions vis-a-vis ZESN's SBO projections, it is reasonable to conclude that Chamisa has a chance to win the 2023 elections. Furthermore, if attendance at his rallies is an indicator, he appears to have successfully maintained his support base. While the ruling party's rallies are attended by many, some are bused in or coerced.
Despite the optimism for the opposition inspired by the foregoing analysis, a number of factors have implications for Chamisa's chances. To mention a few, voter registration was skewed towards the ruling party's strongholds; the ruling party has unleashed violence on the opposition, resulting in two casualties to date; and there have been cases of intimidation, with disinformation that voters' choices will be traced on election day. In addition, public media access inequality remains and on the ground a well funded organization with links to state security, Forever Associate Zimbabwe, has been mobilizing voters (with specific targets per constituency), to vote for the ruling party, starting with voter registration and targeting first time voters.
McDonald Lewanika (ML): The best chance of an opposition victory lies in persuading the block of voters primarily captured in the 26% of respondents who refused to share their preferences for the presidential elections during the Afrobarometer survey. Most of these are mainly urban, and many are opposition sympathizers who fear stating intentions for fear of victimization. They are covered by Chamisa's "mango" strategy, where he has been encouraging people to go along with ZANU-PF (green on the outside) but vote for CCC on election day (Yellow on the inside). However, if Chamisa banks on these, he also needs to have an effective turnout strategy, but unlike their predominantly older, rural counterparts in ZANU-PF, they usually do not vote en masse. This will be challenging during an election season that has been muted and interest levels low, with both the ruling and opposition parties keener to win the rural vote. An additional challenge is that while many Zimbabweans across party lines believe the country is going in the wrong direction and the economy is terrible, many are unconvinced that Chamisa is a reliable alternative.
Whichever way one looks at it, Chamisa's chances of leading the presidential race are good, the gap between him and the incumbent is narrow, and people generally perceive him as a better hand, but he is let down by the absence of structure and his deliberate approach of strategic ambiguity which have left a lot of citizens wondering whether he can have a reliable organization to occupy the state on Day 1 and whether he has enough leadership acumen and experience to rescue a nation's pride and its tumbling economy. A lot will depend on how he pitches himself in the campaign's final days and whether and how he has put in place mechanisms to insulate the electoral process against fraud to stop the electoral heist he says occurred in 2018.
Dr. Lewanika, you wrote an article analyzing the two candidates leading up to the 2018 elections. How similar are Mnangagwa and Chamisa's campaign platforms from 2018?
ML: Both candidates have demonstrated a distrust for traditional party structures and have moved partially, in Mnangagwa's case, and wholly in Chamisa's case, to subvert conventional party structures and forms of organizing. Mnangagwa has kept senior ZANU-PF Office bearers and structures in check by supporting the emergence of parallel structures as the "4ED" movement and continuing anti-imperialist discourses claiming that Zimbabwe should be built by its own people ("Nyika inovakwa nevene vayo"). He has not dumped ZANU-PF structures, which he has kept well-oiled through providing resources including vehicles, regalia, and money.
Mnangagwa is running an effective parliamentary campaign and is banking on ZANU-PF's overall performance to support his presidential bid. Mnangagwa and ZANU-PF have also been framing the opposition as "clueless and inept toddlers" who have failed to run urban councils leading to the government declaring a state of disaster on waste management in Harare, where ZANU-PF is targeting to turn over a few constituencies from the oppositions. He has also been highlighting his performance as President during the five years and distributing largesse at rallies, including party regalia and fast food. He has been touting the state's various infrastructure development projects, including road, interchange, airport construction, economic stability, and restraining of the black-market forex trade.
ZANU-PF has not released an official manifesto arguing that their work is the manifesto and framing Mnangagwa as a man of action rather than words. ZANU-PF's campaign efforts have been mainly a shameless show of the power of incumbency. This gives them a clear advantage and opportunities to abuse state resources and leverage state projects as ZANU-PF achievements. Chamisa has done away entirely with "old-fashioned" traditional party structures and adopted strategic ambiguity to keep political opponents guessing, stem infiltration, and do away with leaders keener on positions rather than the disposition of leadership. Chamisa's campaign is predominantly presidential and has extensively targeted perceived ZANU-PF strongholds through his rural mobilization strategy called Mugwazo. The CCC is banking heavily on Chamisa's charisma and has been deploying him to make impromptu and seemingly unscripted stops in traffic and shopping centers to meet the people. Chamisa is staging "For everyone" rallies (as opposed to 4ED) nationwide where he has been framing ZANU-PF and Mnangagwa as failures, who have led the country to poverty, unemployment, and millions fleeing the country. His alternative has been a "New Great Zimbabwe" blue print with God and citizens at the center.
Following the 2018 elections, post-election protests and demonstrations turned deadly. Should we be concerned about post-election violence?
LY: To my read, the likelihood of violence depends on two main factors. First, it depends on how well the ruling party performs on August 23. If the election is close and the opposition contests its legitimacy, leaders and supporters of the ruling party will be more likely to use violence to maintain control. Given how much they've manipulated the process in the run-up to this election, the ruling party seems to be aiming for a landslide that will be hard for the opposition to contest and give them a comfortable majority in Parliament. If that doesn't happen, violence has been a common last resort strategy in the past. Second, it depends on who is calling the shots within ZANU-PF, and how much control they have over the various actors that implement political violence including party supporters and security agents. The post-election violence in 2018 was most likely set off either by hardliners affiliated with General Constantino Chiwenga vying for power within ZANU-PF, or by incomplete ZANU-PF control over the lower levels in the security forces, or both. Mnangagwa seems to have exerted control over Chiwenga (a military leader who was instrumental in the 2017 coup and has held a series of key positions in Mnangagwa's government) but there is always an element of surprise in the internal politics of an authoritarian party.
ML: Post-election violence has been part of Zimbabwe's electoral politics and political culture for a long time. The hawks in charge of the state and ZANU-PF today are better trained in violence and its deployment than in persuasive politics and challenging polemic debates. This has been on display consistently since 2000 and came to a head in the June 2008 presidential election run-off where hundreds of people were killed, displaced, and maimed following the inconclusive and disputed March 2008 General election. While 2013 had less overt violence, as did the run-up to the 2018 elections, the moment it appeared people were engaging in mass action to subvert their rule, the guns came out.
Because of this history and lessons from especially 2008 and 2018, we know that while violence is not ZANU-PF's first resort, it has been deployed whenever popular politics and contests fail to safeguard the party's hold on power. So, people need to be worried regardless of the indications of its limited use stemming from recent isolated incidents of violence, including the killing of an opposition activist three weeks before the election. There is potential for escalation of violence post-23 August, especially if the ruling parties appear to be losing or Chamisa and his CCC decide to act to defend the vote through mass action and street protests.
This will be the second post-Mugabe elections. What do you see as the trajectory of electoral politics in Zimbabwe moving forward, and what role will this election play in that respect?
ML: ​​The 2023 elections are an important marker for Zimbabwe's return to democratic norm compliance following the coup in 2017. As the second post-coup election, they have begun to shape the next phase of competitive politics in Zimbabwe and their outcomes will have serious impacts on internal party politics, political identities of major political contenders going forward and set the stage for consolidation of both the CCC and ZANU-PF as parties that are still "forming" after leadership changes in the recent past.
Whether and by how much Mnangagwa wins will be critical for ZANU-PF succession politics and how he manages it and establish whether a third term bid will have legs. For Chamisa, this election should be keen to establish his alpha status in opposition politics. Whether or not he wins, Chamisa will use the 2023 election as a building plank for a post-MDC era in Zimbabwe's politics and will use any attempts at criticizing or removing him from the helm of CCC to flush out unreliable and or greedy lieutenants and use loyalists and disciplined supporters to build a party that can contest the 2028 elections.
As such, the 2023 election is reconfiguring players and rules of the game with serious implications for the next big electoral contest in 2028, which may be an open seat election. Both major parties have new, younger players running for political office, and a lot of political careers are going to both be ended and begin across party lines. The election also presents opportunities to continue assessing the electoral framework and present opportunities for recommendations that can be taken forward to enhance the credibility of elections in Zimbabwe.
LY: Unfortunately, while 2018 was a possible political opening that wasn't fulfilled, in 2023 I see little possibility that the election will lead to more responsiveness or accountability. I will be watching to see how the CCC performs in lower-level elections and in deploying party polling station agents – two indicators of their general capacity under Chamisa's leadership. I hope that we won't see a more severe crackdown in the next few weeks, but I will also be watching for that and tracking how violence or other violations get treated within the region and by Western governments.