Elections Series: Iraq — Parliamentary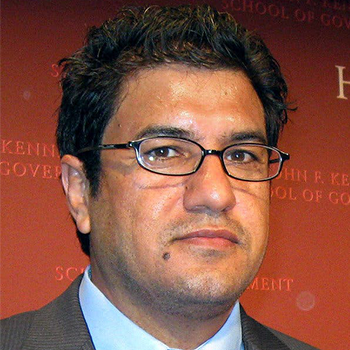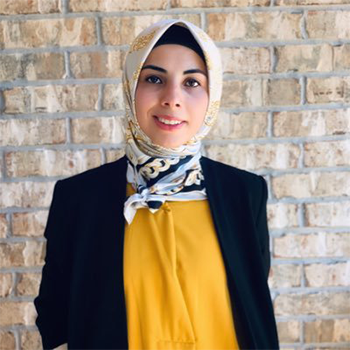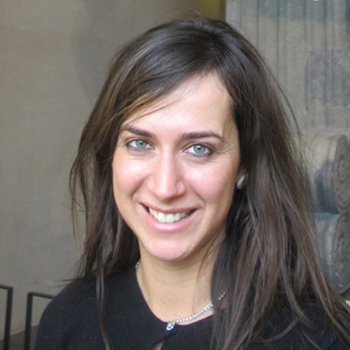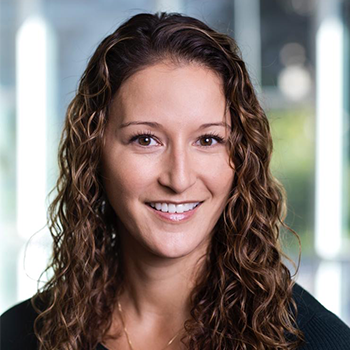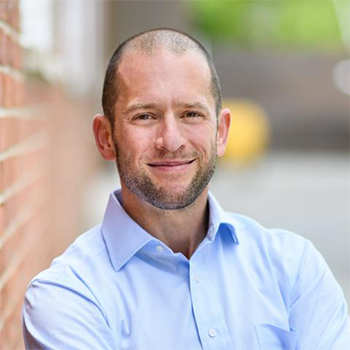 Author: Jaclyn Leaver
On Sunday, October 10th, Iraqi citizens head to the polls to elect the country's next members of the Council of Representatives. These representatives will then, in turn, elect the next Iraqi President and Prime Minister. We brought together a panel of five scholars with expertise in the country to discuss with us this critical moment for Iraq:
Abdulrazzaq Al-Saiedi is a Research Fellow with the Harvard Humanitarian Initiative. He is co-author of a report called, "Never Forget: Views on Peace and Justice Within Conflict-Affected Communities in Northern Iraq". Al-Saiedi is an expert in transitional justice and rule of law initiatives in the Middle East and North Africa region. He has studied, written about, and worked on accountability measures and the (re)construction of Iraqi legal and political institutions since 2003.
Marsin Alshamary is a Research Fellow with the Middle East Initiative at the Belfer Center for Science and International Affairs. Her research focuses on Iraqi politics, Iraqi-U.S. relations, Shi'a political activism, as well as civil society and social movements in the broader Middle East. Currently, she is working on a book that examines the role of Shi'a clerics in Iraqi protest movements across the last century.
Fotini Christia is a member of the EGAP network and the Ford International Professor in the Social Sciences, as well as Director of the MIT Sociotechnical Systems Research Center (SSRC). Her research deals with issues of conflict and cooperation in the Muslim world, with a particular focus on Iraq.
Kristen Kao is a Postdoctoral Research Fellow at the Department of Political Science at the University of Gothenburg. She is an expert in survey methodology and experimental design in the Middle East and Sub-Saharan Africa contexts. Her research analyzes subnational variations in governance, state versus non-state authority structures, and post-conflict reconciliation.
Jacob N. Shapiro is a member of the EGAP network and a Professor of Politics and International Affairs at Princeton University. He also directs the Empirical Studies of Conflict Project, a multi-university consortium that compiles and analyzes micro-level data on politically motivated violence in countries around the world. His research covers conflict, economic development, misinformation, and security policy in places like Iraq, Afghanistan, Colombia, India, and Pakistan.
---
According to various human rights organizations, political violence and intimidation have been on the rise in Iraq, especially since the October 2019 protest movement (from which one of the demands was to hold this election ahead of schedule). Could you explain what those protests were about, and how the political climate has changed since the protests began?
Jacob Shapiro: In late-September 2019 then-Prime Minister Adel Abdel Mahd demoted Iraq's popular counter-terrorism chief, in what was widely interpreted as a move shaped by Iranian influence. This triggered a wave of anti-establishment protests that were, in many ways, the culmination of long-standing unhappiness about the poor state of the Iraqi economy, corruption, and Iranian influence. The protest quickly turned violent, leading to more than 300 deaths in their first month and the resignation of the Prime Minister.
Since then, Iraqi politics has been beset by waves of protests, to which security services in cities across the country, including in the Kurdistan region, have responded with regular violence. More than a thousand people have been killed and tens of thousands injured. That violence has created new fault lines and left Iraq politics even more divided than in 2019. There are at least three major Shi'a blocks, two Sunni ones, and the long-standing divisions among Iraqi Kurds remain. And that is not counting the proliferation of smaller alliances that have been announced. There is no one I am aware of who has a good shot of uniting these factions, although their very diversity means it is unlikely that any one faction will be able to establish a government which effectively threatens the others, providing potentially a perverse kind of stability.
Much of the violence since the 2019 protests have been against minority communities, where millions have been internally displaced. What role do ethnic and religious minorities play in the coming election, and how are they likely to be affected by the results?
Fotini Christia and Abdulrazzaq Al-Saiedi: Though the Iraqi political landscape is undoubtedly dominated by ethno-religious lines, the electoral system has been divided geographically which doesn't always map out perfectly against those lines. The major change in these elections has been the change in the number of electoral districts: where there used to be 18 electoral districts overlapping with 18 Iraqi governorates, there are now 83 electoral districts. (The Iraqi capital, Baghdad used to be 1 electoral district and it is now 17!) This change was a direct result of the protests, where people on the streets vehemently opposed existing political parties and their legacy of bad governance and corruption, demanding reforms. The hope is that this new system will allow for more independents to actually get elected and to change the political scene. Though there is no expectation for big differences on the overall outcome for ethno-religious groups, there could be some interesting changes locally. In Basra, for instance, there are Sunnis, who had no chance of winning a seat under the previous electoral system but may now; the same could be the case for Shi'a in Mosul where they may have opportunities to win some local seats based on their neighborhood level representation. But that is not expected to lead to any notable overall change.
The main cleavage of interest this time around is between parties and independents. Political parties have tried to co-opt some of these independents as they realize they risk losing power. If independents do win, they may be more willing to work across religious and sectarian lines. Whether independents will actually get elected largely depends on turnout. Ayatollah Sistani's 29 September announcement calling on people to vote to effect change could boost turnout among Shi'a and increase electoral victories for independent candidates.
What are some of the other main issues that are likely to come up and play a role in this election?
Marsin Alshamary: The legitimacy of the election is the main issue, as voter turnout has been decreasing over the past few election cycles. It was its lowest in 2018 and may be even lower this time around. While it is natural to see political apathy grow, the sharp decrease that we witnessed in 2018 and the results of the elections, with the Sadrists (ed: followers of Moqtada al-Sadr, about whom see below) and the Popular Mobilization Forces-affiliated parties bringing in the most seats, brought into question the representativeness and the legitimacy of the government. That election was followed by mass protests that unseated the prime minister, called for early elections, and brought forth an interim government.
The boycott movement that emerged in 2018 has grown in 2021. There are fears of both electorate and party boycott, with independent protest-based political parties vowing to boycott as well as older parties, like the Iraqi Communist Party joining the boycotters. Boycotters hope that their non-participation will de-legitimize the next government.
There have been concentrated efforts from the United Nations Assistance Mission for Iraq (UNAMI) to bolster turnout by encouraging citizens to register and participate and by supporting the Independent High Electoral Commission (IHEC). IHEC, in turn, has been advertising the importance of voting and encouraging people to pick up their biometric voter IDs, even using monetary rewards to incentivize them. IHEC has also announced that it will interpret turnout as the number of voters over the number of those registered to vote, which is largely seen as an attempt to inflate turnout numbers. The government has also tried to force public servants, which number at least 4 million, to either register or update their voter registration.
Who are the top candidates running in this election? What party coalitions have formed, and who is expected to do well and why?
Kristen Kao: There are 21 different pre-electoral alliances made up of about 167 parties that are registered to participate in the Iraqi elections. Among them, the Sadrist coalition (al-Kutlah al-Sadriyah) is expected to do well among the country's majority Shi'a electorate. The Conquest (Fatah) alliance was the second largest Shi'a alliance in the previous elections, although some analysts question if it will do as well in the upcoming election given its strong ties to Iran and the backlash against foreign-backed militias in Iraq expressed during the Tishreen protests. Former Prime Minister Haider al Abadi, in partnership with Sayyed Ammar al Hakim, are co-leading the Alliance of National State Forces (Tahaluf Quwa al-Dawla). Together, these three Shi'a parties or their leaders–who have dominated Iraqi politics since the toppling of Saddam Hussein's regime–are expected to win a majority of seats in the new parliament. Another establishment elite, former Prime Minister Nouri al Maliki, is also leading an electoral list called the State of Law Alliance (Tahaluf Dawlat al-Qanoun).
Sunnis remain divided across numerous political alliances. Among the most prominent Sunni alliances are the Advancement Alliance (Taqaddum), the National Axis Alliance (al-Mihwar al-Watani also known as al-Azm), and the National Salvation Project (al-Mashru'a al-Wataniya li-Inqath). Taqaddum is led by the speaker of the parliament, Mohammed al-Halbusi, with strong ties to Saudi Arabia, and is most popular in Anbar province. Al-Azm is headed by a prominent businessman, Khamis al-Khanjar, who is sanctioned by the US due to corruption allegations. His alliance is associated with Qatar, Iran, and Turkey. Al-Halbusi and al-Khanjar have recently been embroiled in a very public struggle for power that is seen by many as self-serving and divisive, rather than pursuing a beneficial political program for Sunnis. Finally, the National Salvation Project alliance, headed by former parliamentary speaker and vice president Osama al-Najaifi, includes a number of current Members of Parliament, smaller parties, and Sunni tribal leaders. It maintains close relations with Turkey and is popular in and around Mosul.
The two major Kurdish parties are the Kurdistan Democratic Party (KDP) led by Masoud Barzani—another member of the post-2003 ruling elite—and the Patriotic Union of Kurdistan (PUK), both of which are expected to do well in the upcoming elections in their districts. At least one of these Kurdish parties can expect to be included in a coalition government. Finally, a number of Tishreenis are running as independent candidates or as part of other smaller party lists.
Each of the top three Shi'a electoral alliances (the Sadrist, Conquest, and National State Forces alliances) will seek to form a new government, which will likely require a broad coalition of numerous parties as no single party is likely to win more than 60 of the 329 parliamentary seats. Although they are likely to secure much of the popular vote, the Sadrists face strong opposition from the Fatah alliance and the party is still reeling from the fallout over a series of scandals that occurred during their control of the Ministries of Health and Electricity. The moderate Alliance of National State Forces are considered to be moderates, but may be too moderate for reformists whom they would likely need to court to form a coalition government.
Thus, the status quo is likely to prevail: the post-2003 ruling elites (and their respective foreign backers) are expected to dominate the parliament and they are unlikely to pursue serious reform, tackle the endemic corruption plaguing the country, or overcome the deep rifts between the country's ethno-sectarian factions. This is especially likely since the main reform party, al-Bayt al-Watani, is boycotting these elections and many Iraqis are expected to abstain out of sheer frustration and deep distrust of the country's political elites.
With regard to specific candidates, according to Aljazeera, "The populist Shi'a Muslim scholar, Moqtada al-Sadr, has said he and his supporters would take part in Iraq's October general election, reversing a decision last month to stay out." Why did he originally decide to boycott the elections, and why do you think he has revised his decision to run after all?
Marsin Alshamary: Muqtada al-Sadr is a lower-ranking cleric in the Shi'a religious establishment and is rarely referred to as a scholar. His popularity stems from his politics and from his late father's popularity, rather than from any religious credentials (unlike, Grand Ayatollah Sistani, for example). Sadr's politics are known to be mercurial and on several occasions in the past, he vowed to leave politics, only to return shortly after. Therefore, when he announced his decision to boycott the elections, most observers and Iraqi politicians strongly suspected he would return ahead of the election.
So why does he do it? His frequent displays of leaving politics are a tactic he uses to distance himself from any political developments or politicians associated with him that have become unpopular. For example, in 2015, he placed Deputy Prime Minister Baha Al-Araji under house arrest for a year because he was becoming too unpopular. This tactic was employed once more this summer in the wake of the poor performance of the Ministry of Health, which is associated with the Sadrists. Entirely avoidable fires ravaged hospitals in Baghdad and in Dhi Qar, killing many Covid-19 patients, and infuriating the Iraqi public. Due to these fires as well as the widespread electricity cuts (the Minister of Electricity is also associated with the Sadrists), Sadr had to make a grand gesture of fully removing himself from the equation. This tactic of removing himself is directed towards his voter base to continue to give them the assurance that he is not complicit with any political corruption. His base, who are very loyal, have continued to buy into this tactic. However, if Sadr's presence in Iraqi politics continues to grow, at some point it will be difficult even for his supporters to be convinced.
This was a publicity stunt and he was always going to participate in elections. In the last elections, he won the most seats and is expected to perform well with the new electoral districts. He will doubtlessly play a role in selecting the new Iraqi Prime Minister.
Fotini Christia and Abdulrazzaq Al-Saiedi: Muqtada al-Sadr is known to be an emotional and finicky guy who often changes positions and sides. His initial decision to not participate in the elections might have been caused, in part, by a letter he got from the governor of Nasiriyah who had been allegedly blackmailed by a Sadr follower and who in turn accused the Sadrists (Sadr followers) of having corrupt, money-hungry supporters. Sadr soon changed his mind and announced that he and his party would actually run in the October elections. He is expected to win a sizable number of seats especially since the Shi'a political landscape is presently very fragmented. Among those that still plan to vote for Shi'a political parties rather than independents, Sadr has notable support. He may also end up benefiting from the new electoral system as it favors smaller constituencies and a lot of Sadr's power comes from lower-level politics in poor Shi'a neighborhoods such as Sadr city in Baghdad. If he ends up being the dominant Shi'a party he will also have a role in the selection of the Iraqi Prime Minister.
However, the 29 September announcement of Ayatollah al-Sistani may make a dent in Sadr's potential electoral gains. Sistani's statement is an attack against parties that have dominated the Iraqi political landscape to date and an encouragement to vote for independents. Specifically, Sistani asked all Iraqis to turn out to vote, highlighting that despite the flaws in the electoral system, participation is the only hope for individuals to effect change. He emphasized that Iraqis need to be careful not to vote for corrupt or unqualified candidates or for those who want to undermine Iraqi sovereignty.