Mercury Project: Côte d'Ivoire
Overview
Team
Resources
In mid-March 2021, Côte d'Ivoire recorded the first case of COVID-19. To contain the spread of the virus, the Ivorian government implemented various restrictive measures at the beginning of the pandemic including the temporary closure of international borders and schools. As of September 2022, 87,159 confirmed cases and 824 deaths have been reported in Côte d'Ivoire. However, a study by the WHO suggests that these figures are vastly underestimated.
Côte d'Ivoire was the second country in sub-Saharan Africa to receive COVID-19 vaccines. As of September 2022, Côte d'Ivoire has administered a total of 18,547,812 doses of vaccines. With only 32% of the population vaccinated, Cote d'Ivoire remains far below the 70% global vaccination target set by the WHO for June 2022. With a steady supply of vaccine availability in Côte d'Ivoire, the Mercury Project: Health Ambassadors aims to address vaccine hesitancy in Côte d'Ivoire through an intervention, in which "health ambassadors" proactively engage households and offer direct opportunities to discuss concerns about the COVID-19 vaccine.
---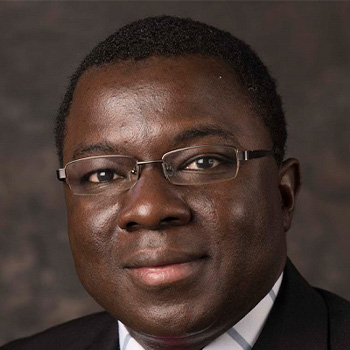 Arsene Brice Bado, Technical Lead
Arsene Brice Bado is Professor of Political Science and Research Director at CERAP, at the Universite Jesuite in Abidjan, Cote d'Ivoire. He is the EGAP West Africa Regional Hub lead on activities related to democracy and conflict in West Africa as well as methods training for Francophone West African researchers. His research focuses on democracy, ethnic pluralism, electoral processes in conflict-torn societies, and foreign aid in Africa.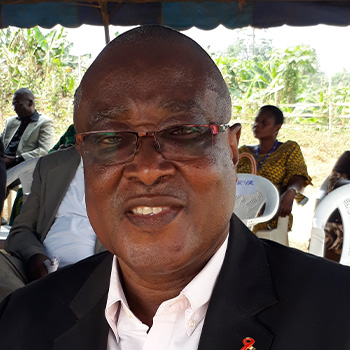 Yapo Félix Boa , Scientific Lead
Yapo Félix Boa is researcher and a Professor Emeritus of Medicine with a specialization in neurology at Université Félix Houphouët Boigny in Abidjan, Côte d'Ivoire. Previously, he served as the Director General of the Ministry of Health. Boa has also held the position of Chairman of the National Committee of Experts for Polio Eradication since 2002.
---